Physical Therapy Services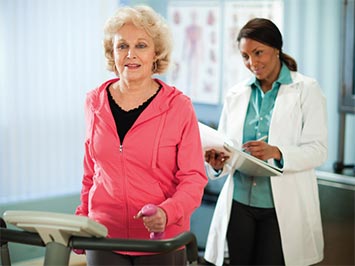 Physical therapy and lymphedema support groups have proven to empower, inspire and ultimately assist in healing. They are also an important part of living well with the disease. Additionally, fatigue is one of the most common complaints during the first year of recovery. Physical therapy can help restore physical strength and energy.
St. John's Outpatient Therapy Center
961 N Rice Ave., Suite 3
Oxnard, CA 93030
805.988.2874
www.StJohnsHealth.org
Sunrise Physical Therapy Services, Inc.
www.SunrisePT.com
Oxnard – 805.983-0811
1100 North Ventura Road, Suite 103
Oxnard, CA 93030
Ventura – 805.644.1273
1756 Eastman Ave., Suite 111
Ventura, CA 93003
Conejo Valley Physical Therapy & Lymphedema Center
www.conejovalleypt.com
Camarillo - 805.497.9411
4035 Mission Oaks Blvd, Unit B
Camarillo, CA 93012
Thousand Oaks - 805.497.9300
90 E. Thousand Oaks Blvd. #200
Thousand Oaks, CA 91360