Specialty Services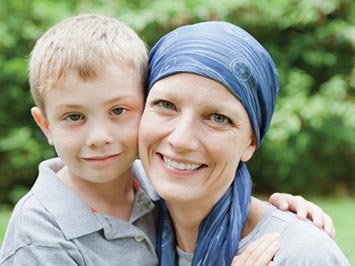 Skin Care
Skin conditions like rash, itching and dryness are common side effects of cancer treatment. Listed below are some helpful products for treating these symptoms.
Aquaphor Healing Ointment
Udderly Smooth Udder Lotion
Free samples are available from your nurse at Radiation Oncology Centers of Ventura County. You can also find these products online and at local drug stores.
Hair Loss
Some people lose hair during chemotherapy and/or treatment for brain cancers. The good news is that your hair will grow back. In the meantime, you may want to purchase a wig that matches your hair color. Or, if you've ever wanted to try a new hair color and style, this is an opportunity to experiment. Wigs and hairpieces are available at these locations:
St. John's Cancer Center Of Ventura County
Complimentary Wigs, Hats, Scarves & Beanies Available To All Cancer Patients!
1700 North Rose Ave, Suite 380 • Oxnard, CA 93030
805.988.2641 •
www.StJohnsHealth.org
Debra's Alternative Images
737 N Winchester Dr., Oxnard, CA
805.983.1590
Godiva's Secret
2412 Thousand Oaks Blvd, Thousand Oaks, A
818.591.0883
Consultant Information:
gswigs@yahoo.com